Helping the Environment
The Albury Local Internet main office is environmentally friendly - entirely off-grid using renewable energy.
For years we told people how the Internet provided businesses with opportunities to telecommute, to move to "virtual offices" and reduce their carbon footprint.
It took time, but in December 2008, we completed our transition to a "virtual office" and closed the doors at our Griffith Road shopfront for the last time.
Our new office is not even connected to the power grid. Using Solar and Wind power, our system administration, accounting, web develpment and L2 support people - and all the equipment they use - operate with minimal environmental impact.
Our offices are earth-covered. Not needing airconditioning further reduces our power requirements.
Using Voice-over-IP (VoIP) lets our staff work conveniently from home yet be just as "in the office" as before - but without the commute, saving fuel and time, and letting them spend more "family time".
Some of our renewable energy sources.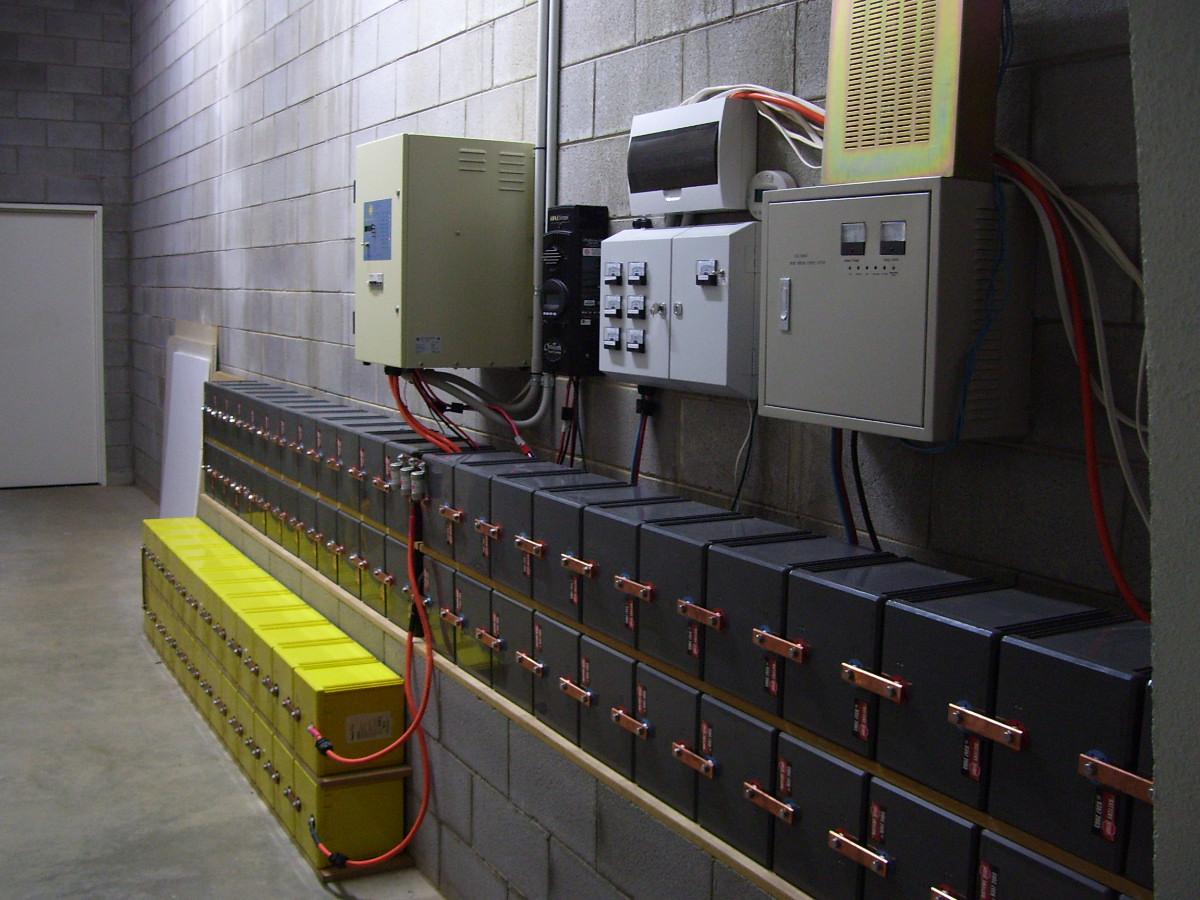 Batteries and equipment to store the power
If you and your business are ready to take the plunge and move into the 21st century, talk to us. We may be able to help you make the transition without the pain!
(Published on 10-Dec-2010 11:21 by RossW, read 1553 times)
Missed an article? Check the
archives